DO NOT POWERWASH YOUR SERIAL 1 BIKE! Doing so can potentially damage components.
Cleaning the frame:
The most effective and non-intrusive way to wash the frame of the bike is simply done with a damp towel. Proceed to wipe away dirt and other grime found throughout the bike.
Cleaning the rotor:
The most important cleaning agent to use on rotors is isopropyl alcohol. Without touching the rotor with fingers (oils from your hand can possibly contaminate the surface of the rotors), simply use a cloth doused with isopropyl alcohol and wipe both sides of the rotor. You may also use isopropyl alcohol wipes.
If you do not have isopropyl alcohol, feel free to use water as a substitute. Do not use soap, as doing so may leave a residue that contaminates the rotors.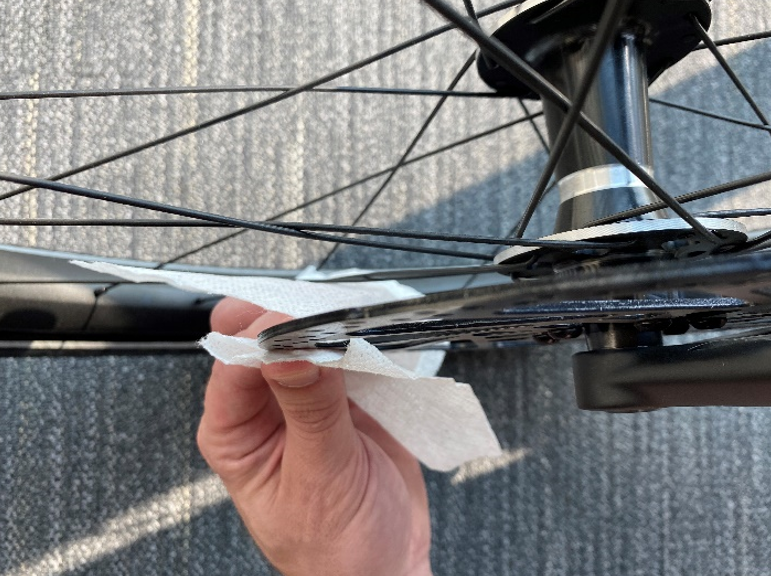 *Note: Because Serial 1 bikes use a Gates Carbon Belt Drive, you do NOT need to oil the belt.