Overview
Our Enviolo CVT (Continuous Variable Transmission) hub is found on our RUSH/CTY STEP THRU, RUSH/CTY, and RUSH/CTY SPEED models. Please first read and follow the Enviolo Hub: App Connection & Hub Updates article before moving forward.
All Serial 1 eBikes are correctly calibrated during assembly. However, it is recommended to re-calibrate your hub after removing the back wheel and disconnecting the AHI (Automatic Hub Interface) or when updating the Enviolo hub software.
After connecting to your bike via Bluetooth, your device should show the home screen with four navigation tiles: Configuration, Diagnostics, Logistics, and Dashboard. For more detail on these different settings, see our Adjusting Configuration & Settings article. For calibration, click on Configuration and scroll to the bottom to "Calibrate or Re-Calibrate Hub Interface".
**Enviolo Has created a video tutorial on How to Calibrate the Hub Interface. This video is NOT done on a Serial 1 eBike, but the concept of calibration is the same. For details about the Serial 1 eBike, please read below.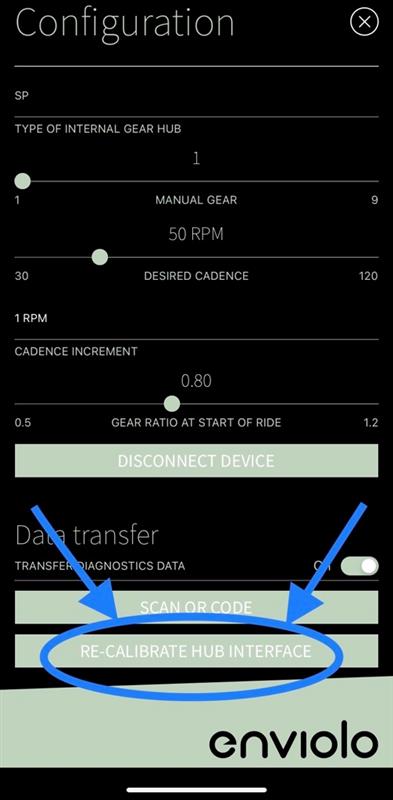 Calibrating the Hub Interface
To calibrate your hub, please ensure the following situations are in order before beginning the calibration. Please ensure:
The bike is on and connected to your Enviolo App
The assist setting is set to "off"
The bike is on either a bike stand or the back wheel is lifted off the ground
Once these settings are in order, press "Start Calibration" on your app.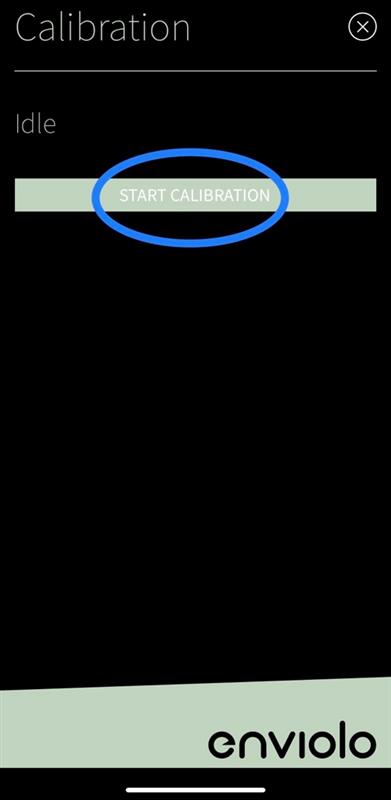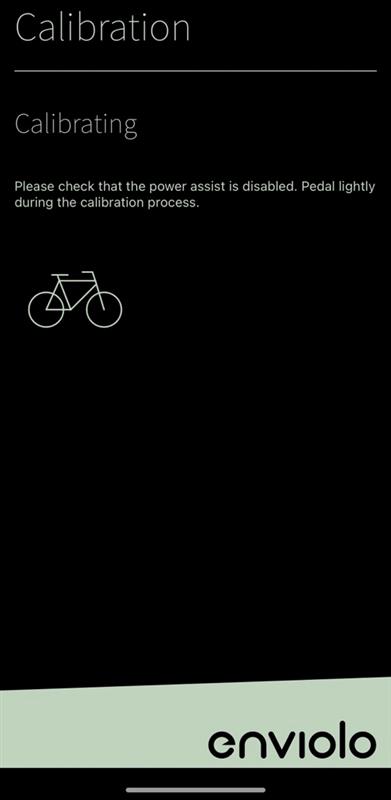 Begin pedaling the bike using your hand

The app will instruct you to pedal faster or slower as indicated on the device screen
You may notice different sounds coming from hub as it begins to calibrate itself. This is normal in the calibration process
You may notice as you hand-pedal that the resistance will change from easier to harder or harder to easier. This is normal in the calibration process.

Once the calibration is complete (this usually takes between 15-60 seconds) you will see a notification link on your phone stating either a successful or a failed calibration.

If successful, your bike will automatically go back into the "Configuration" screen and your bike is ready to go.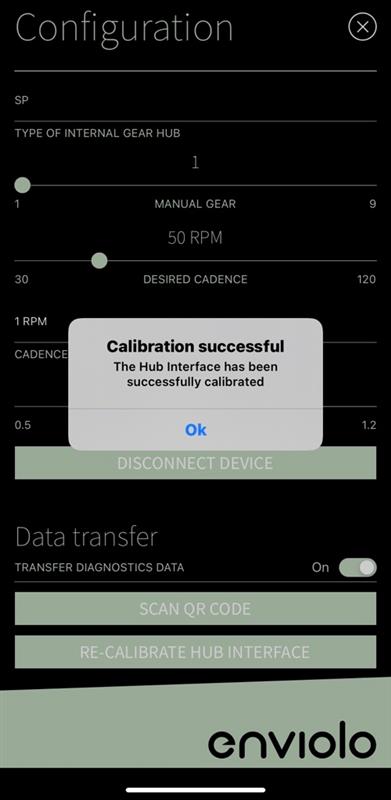 Failed Calibration Test
If the calibration fails, please try the calibration again following some of the recommended steps below:
Disconnect your device and turn the bike fully off. After a few moments, turn the bike back on and reconnect your device.
If the hub still won't calibrate, try changing devices to connect to the bike. We recommend trying 2-3 different devices if the original device does not calibrate successfully.
Be sure to follow the instructions on the screen. If it says to "Pedal Faster" please ensure to increase the pedal speed to best match Enviolo's recommendation.

If the device still won't calibrate after the recommended steps, please contact Serial 1 Support at support@serial1.com with the following information:
Serial number of the bike: This can be found on a small white sticker underneath the left side (non-drive side) chainstay, directly beneath the name "Harley-Davidson".
Serial number of the Enviolo Hub: This can be found on the bottom-side of the Enviolo AUTOMATiQ box located directly below the drive-side taillight on a white sticker.
Model and size of the bike. (ie. large MOSH/CTY or small RUSH/CTY STEP-THRU)
Order Number (if applicable)
Dealership Name (if purchased through a dealership)
Best Address to send the replacement parts (if needed)
Pictures/Video of the Enviolo hub

A picture eye level with straight-on angle of the hub (See below)
An angled picture showing the AHI connection between the back end of the belt drive (see below)
A video of the first 15 seconds of the hub attempting to be recalibrated (for audio purposes)