Overview:
Removing or replacing the handgrips on your Serial 1 e-bike is simple and straightforward; however, caution must be taken not to damage the bicycle's internal wiring when removing or replacing the grips. While the right side handgrip does not come in contact with any of the bike's internal wiring, the left side handgrip does. Please consult the following steps to safely remove or replace your bike's grips.
Tools Needed:
1 2.5mm hex key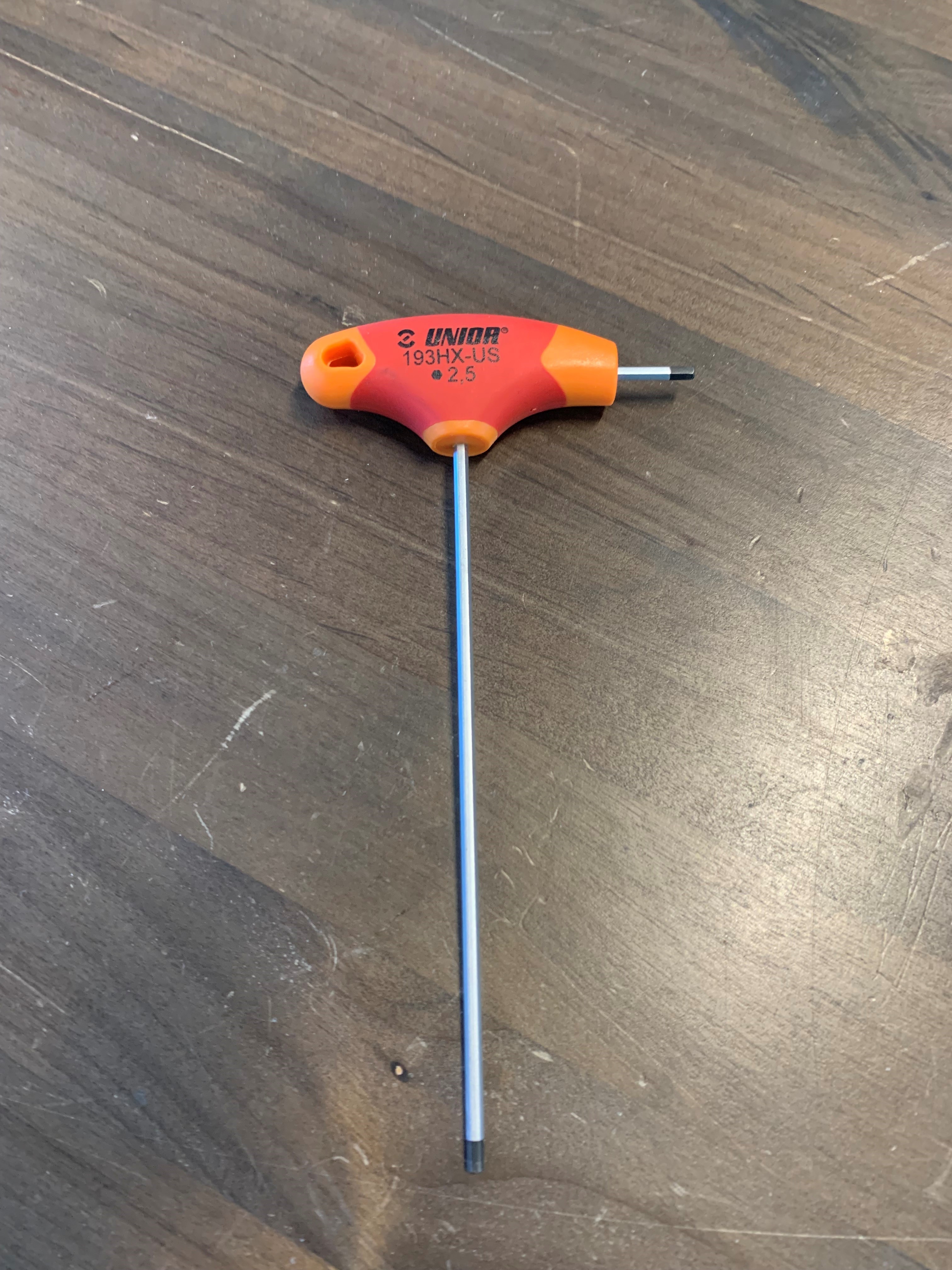 Step 1: Locate the hex screw securing the grip's plastic lock ring.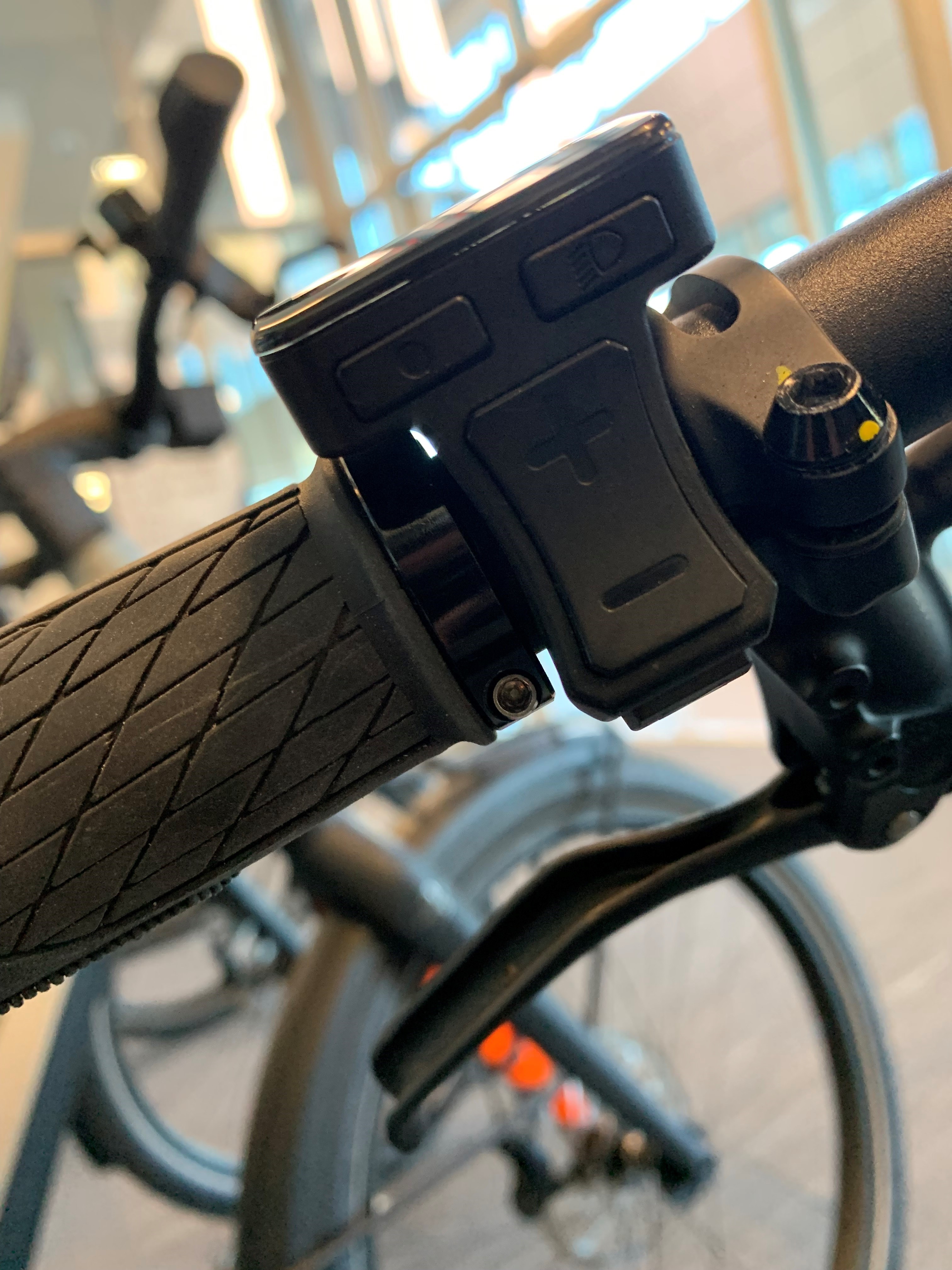 Step 2: Remove hex screw to completely loosen plastic lock ring before attempting to remove grip.
Step 3: When removing grip be careful not to twist the grip, as this can cause abrasion damage to the bike's internal wiring. Note the wiring is located in a recess in the front of the handlebar, and can be damaged by a grip that is insufficiently loosened or which is repeatedly twisted during removal.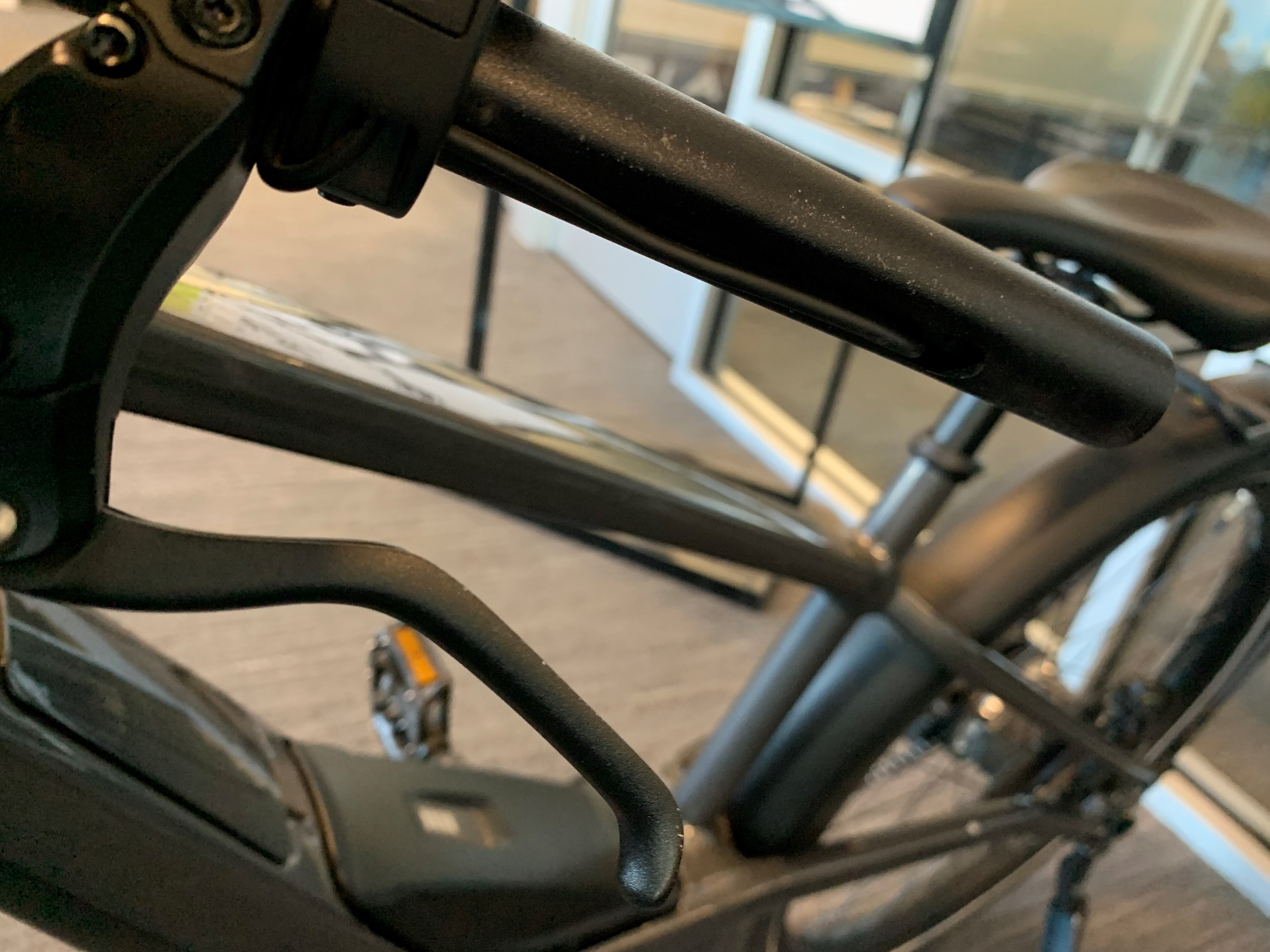 Please note also the wiring connections to the Brose display inside the handlebar itself, as seen below.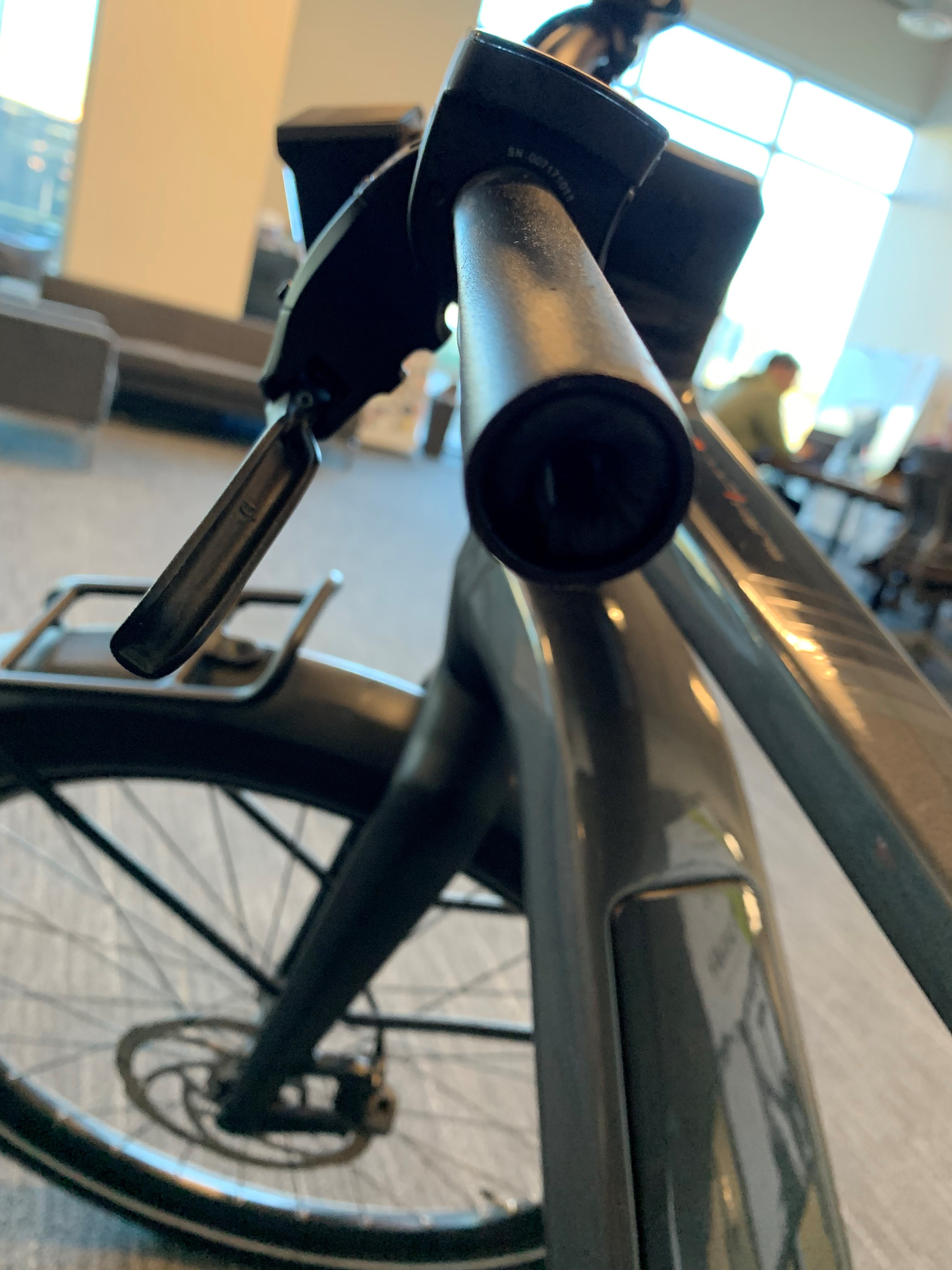 Once the handgrip has been safely removed, returning the handgrip to the bike is straightforward. Place the handgrip over the handlebar and press it inward with firm pressure. Do not twist the grip. Only return the hex screw to the plastic lock ring after the grip has been placed fully over the handlebar. Then tighten the screw.
Aftermarket Grips:
Our bicycles can support a wide range of aftermarket grips designed to fit 22.2mm mountain bike handlebars. Aftermarket grips can be a great source of customization for any Serial 1 e-bike. They can add a splash of color, or a touch of retro styling. When choosing a grip, there are a variety of size options available. Make sure the grip is intended for 22.2mm handlebars. Our grips come standard in 130mm sizing, but if you intend to attach additional bar-mounted accessories, you might prefer a 100mm grip which are available from many aftermarket manufacturers. Some manufacturers, like Brooks of England, also offer asymmetrical grip sizes so that one grip can be smaller to accommodate accessories while the other is of a standard length. Because of the presence of the Brose display on our e-bikes, our bicycles are not compatible with grip lengths in excess of 130mm.