The new BASH/MTN features an adjustable suspension seatpost that provides 50 mm of travel. This allows the rider to have a smoother-riding experience over uneven terrain and a boost in both comfort and performance.
The low maintenance SR Suntour SP-17 NCX seatpost uses a parallelogram design to reduce the felt impact from varying road conditions. Surface irregularities, such as potholes, braking bumps, and square-edged features upset the rider less. The gains in comfort makes it easier to maintain control and keeps the rider more confident and less fatigued. The rider remains fresher and their energy can be used to ride further and faster rather than absorbing impacts to the body.
The SR Suntour SP-17 NCX seatpost uses a preload-adjustable, internal spring. Preload, or the initial stiffness of the spring, can be changed using a standard allen key. This allows customization to the rider, easily tuning the seatpost to best meet the conditions often encountered. Once adjusted, the suspension seatpost will provide a transparent improvement to help you enjoy the ride. For additional questions, reach out to Serial 1 customer service or contact your local dealer.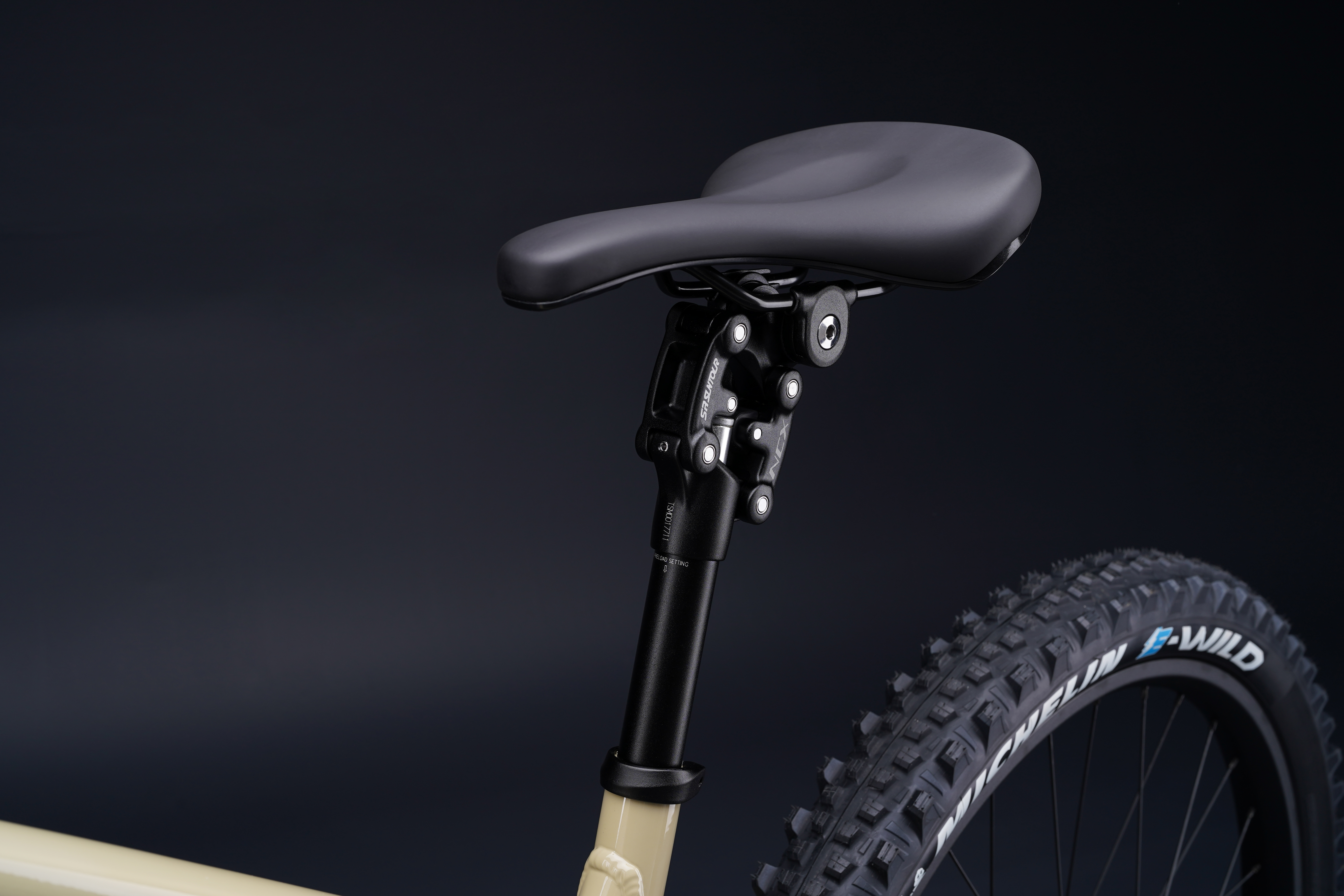 https://www.srsuntour.com/products/seatposts/SP17-NCX-6988.html