Proper bicycle fit will increase your enjoyment of your Serial 1 ebike by increasing your
biomechanical efficiency and reducing discomfort. Improper fit can effect your
ability to maintain safe control over your ebike and prevent you from being able to respond to varying
road and trail conditions.
A proper fit allows for maximum pedaling efficiency and minimizes discomforts so that you can Enjoy Every Ride. Though bike fit is highly individualized, a few general guidelines apply to many riders. In this article we'll take a look at how Serial 1 takes rider fit into consideration and employs Intelligent Sizing designs into every aspect of how your ebike fits.
Serial 1 offers our MOSH/CTY, RUSH CTY/SPEED, BASH/MTN, and SWITCH/MTN in four sizes while the
RUSH/CTY STEP-THRU comes in three sizes. Due to our Intelligent Sizing fit philosophy, riders from
four-foot eleven to six-foot five can comfortably fit on Serial 1 ebikes.
Intelligent Design refers to how we create a uniform ride experience, covering most rider heights and
proportions. By using the common measurements of rider inseam and height, along with a less-common
measurement of cockpit reach, we are able to fit riders on an ebike that allows for a proper weight
distribution, comfortable placement of the handlebar, and a neutral rider position. This translates to an ebike that handles well in most conditions; nothing too radical in any characteristic at the expense of others.
One of the unique aspects about Serial 1 Intelligent Sizing is that we use similar ratios for stack and reach
across sizes. This allows us to normalize the rider's experience and allow back angle to be determined
based on handlebar height.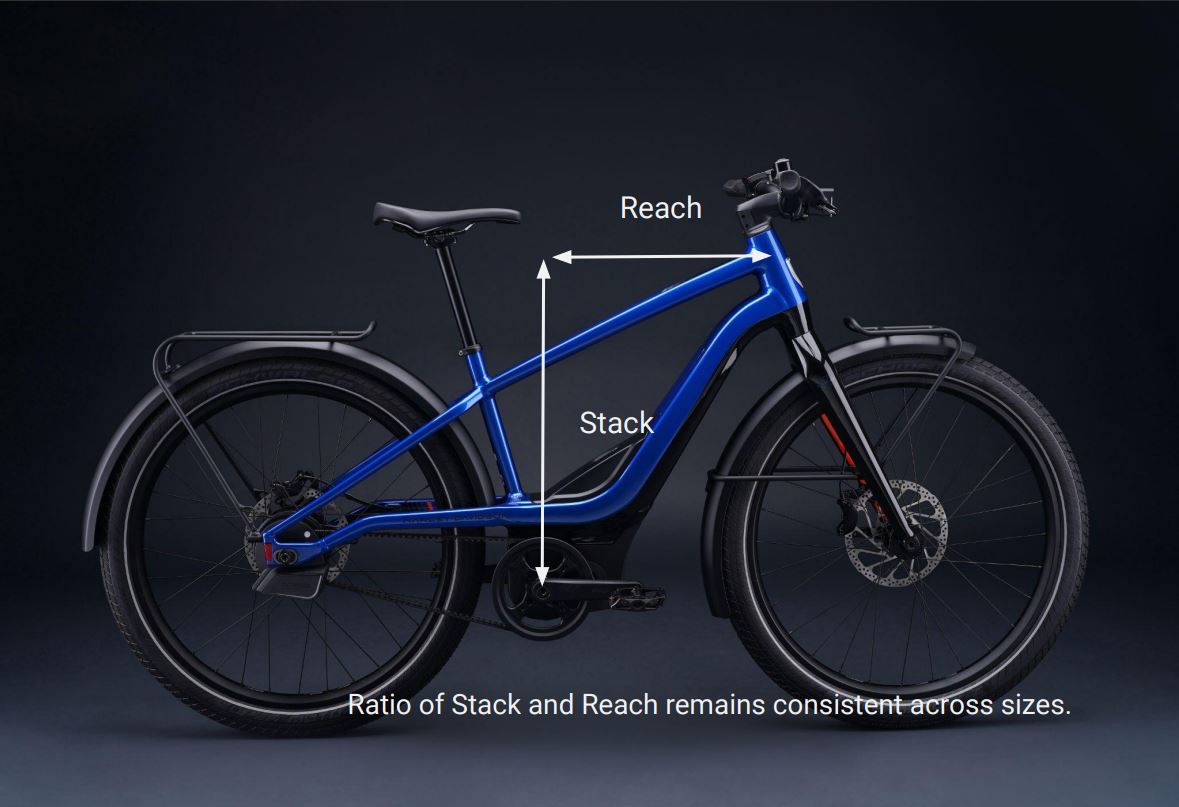 We accomplish this by using a common seat tube size across our models. This means that most people can fit across several of our sizes. The benefit is that it allows the rider to choose their ideal fit based on handlebar height rather than be limited by a seat tube dimension that may result in too little or excess standover clearance. If a you are between sizes, choose your fit based on desire for a smaller and more nimble ebike or a more comfortable and upright rider position.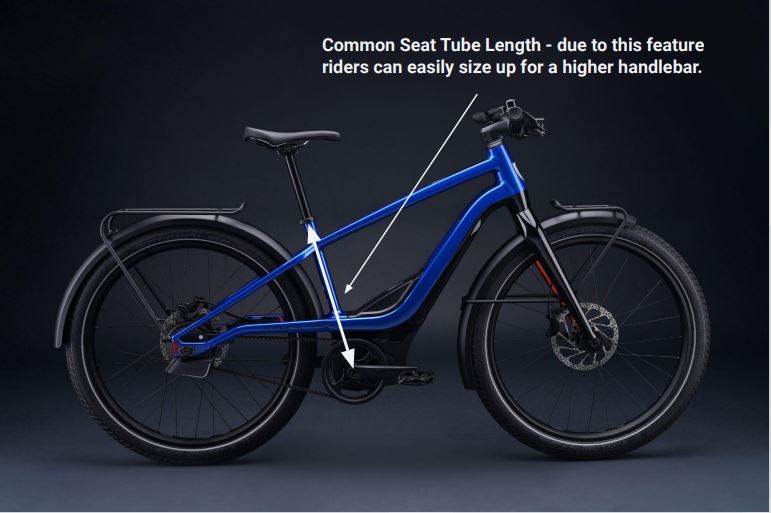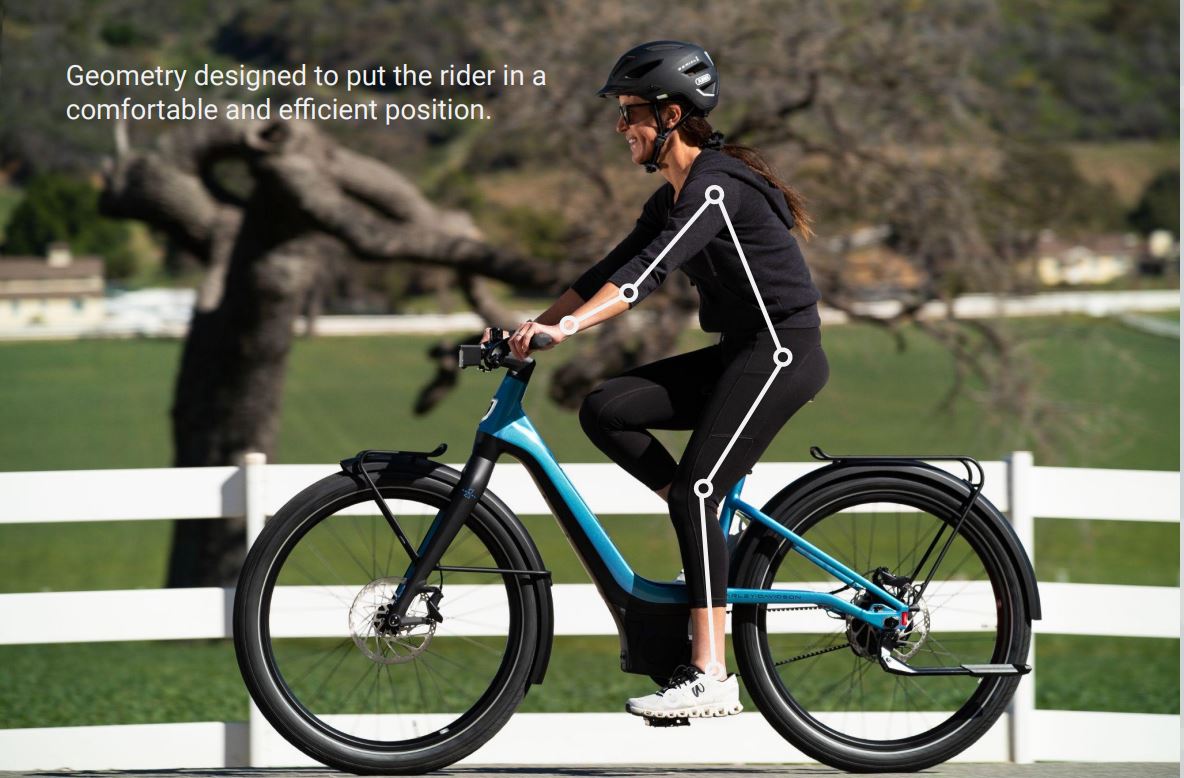 For additional questions about our Intelligent Sizing reach out to our customer service team or
visit your local Serial 1 dealer where you can demo several options to determine size.